In early September, I participated in a workshop called Interdisciplinary Disease Ecology Across Scales, or IDEAS, a training that helps scientists learn to communicate their work in layman's terms. It also proved to be eye-opening to me, a graduate student studying journalism.
The workshop, created out of a collaborative effort between Glen Nowak, director of UGA's Center for Health & Risk Communication and Vanessa Ezenwa, ecology professor and director of the IDEAS graduate training program, is funded by the National Science Foundation. The first workshop took place in 2016. The idea was simple.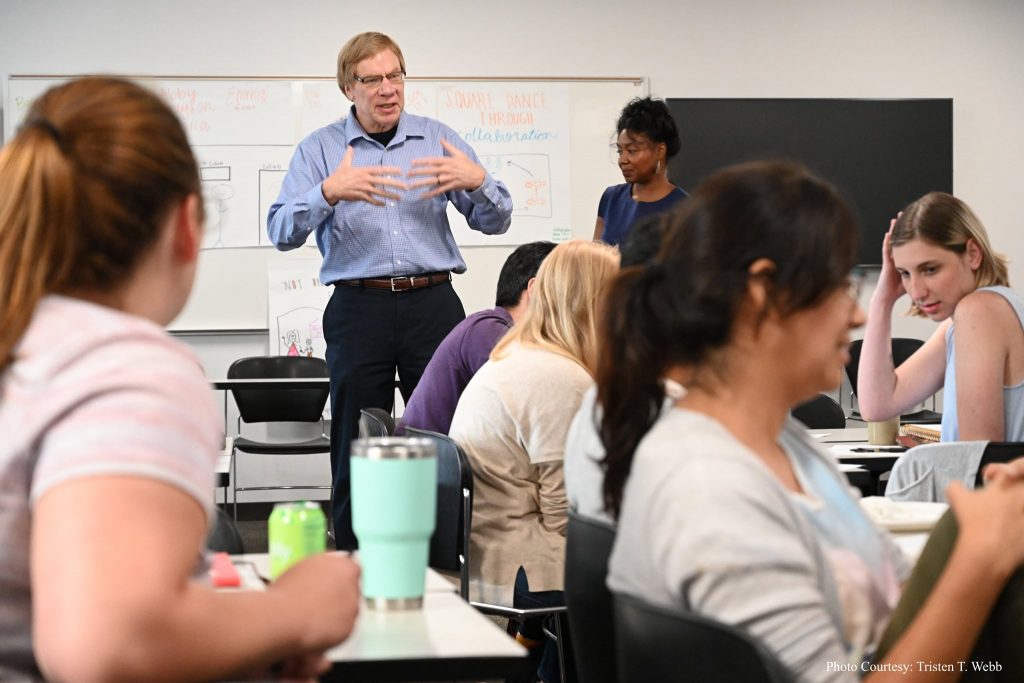 "Everyone has to have some ability to communicate their research to the media," Ezenwa explained. "If you publish a paper or go to a conference, there's the potential for the media to want to discuss your findings with you."
This year Sabriya Rice, chair of Grady College's Health and Medical Journalism program, invited four journalism students to participate, including Madeline Laguaite, Michael Nelson, Tristen Webb and me. We paired up with small groups of ecology students to flesh out story ideas, provide feedback and seek definitions and clarifications of their work.
As we read through dozens of abstracts detailing the research of about 30 emerging scientists, our sheets became a virtual rainbow. I highlighted every phrase I didn't understand and scribbled questions along the margins in red pen.
Never before have I been tasked with interpreting deeply complex science. A bulk of the information went way over my head. And that made my role as a journalist— to turn these complex concepts into digestible information for everyday people— a difficult task.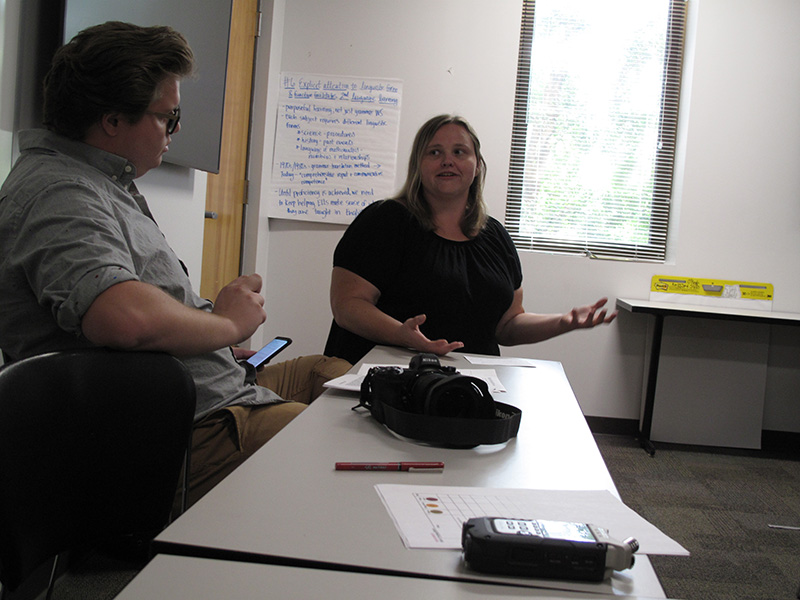 Extracting the main ideas from lofty research was like learning another language. Phrases like "deleting the kinase in E.coli" and "abolishing the phosphoethanolamine modification of LPS," may make perfect sense to scientists. But I needed to have a conversation— or several of them— to maneuver around jargon and elucidate the main ideas.
And I wasn't alone.
"It served as an interview for the future interviews I will do with scientists and medical professionals," said Michael Nelson, a health and medical journalism master's student.
"It was helpful to learn what those on the other side were thinking…to get in their heads a little bit," added Madeline Laguaite, also health and medical journalism student completing a Double Dawg in the Grady College.
The researchers also found the program insightful, as they learned more about the role of journalists.
It was good to hear the process of how journalists find stories, get a different point of view and learn vocabulary used by people in the media, said Joy Vaz, doctoral candidate of ecology.
The workshop was practical for all of those involved and something I'll reflect back on going forward, when I inevitably mediate between experts— scientific or otherwise— and the public.