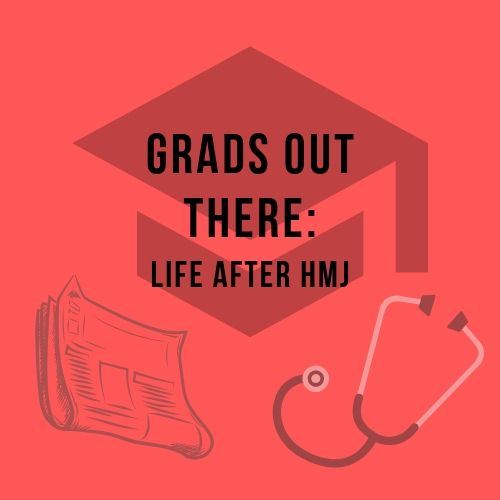 Erica Hensley graduated with a master's in health and medical journalism in the spring of 2017. She now works as an investigative reporter at Mississippi Today, a nonpartisan, non-profit digital news organization. 
The following is an edited transcript.
Tell us about the newsroom where you currently work.
Mississippi Today is a non-profit newsroom that is a little over two years old. I came in May 2018, at the two-year mark. We've really tried to think long and hard about how we want users to engage with us online, and recently relaunched the website with a brand new look.
In conjunction, we also launched a newsletter called "The Informher." It's meant to engage women with news that matters most to them. Often, issues that affect women and girls gets oversimplified. 
How has your training in health and medical journalism been helpful?
My training taught me to always think about how social determinants affect health outcomes. I always try to incorporate that into my writing.
I see The Informher newsletter as a way to explicitly apply that concept to women. It looks at the intersectionality of health, poverty, race and gender that affect all women, and particularly women of color, especially in the southern states. 
You cover many topics. How did the program help improve your journalism skills overall? 
The health and medical journalism courses taught me how to think contextually, to understand that it's not just certain groups having worse health outcomes. It's because of the context of their environment and how those social determinants shape their daily reality.
Every story is a health story, right? Sometimes it doesn't have a health headline or a health-focused lead, but every story is either a cause or an effect of something related to public health.
What projects were most memorable to you?
For one project, we went to southwest Georgia to write about the determinants of health. We asked questions like: Why is southwest Georgia so unhealthy? What are the policy initiatives in place there that do, or do not, make it harder for people to live a healthy lifestyle? We called it our "Place Matters" series. 
I went in expecting to write two doom and gloom stories about the state of mental health in southwest Georgia. But it ended up being two really positive stories about programs that were working. 
It's easy to get in that bubble of only reporting in Atlanta and Athens. Going to Albany was important for us students to see those social determinants of health in action. It's important, especially in mental health, to tell the good stories.
Do you have any upcoming projects? 
I just got a pretty substantial fellowship from Point Park University's Center for Media Innovation to pursue a statewide reporting project on the risks of lead. The fellowship funds a reporter with a community-based health focus, who primarily works in a news desert.
I started reporting on lead poison as a student, working with Andy Miller from Georgia Health News and Brenda Goodman from WebMD. So I'm super excited to build on that. The fellowship brings me up to Pittsburg three times over the next six months to guest-lecture journalism students about health and data reporting.
What advice do you have for current students? 
Be open to the structure. UGA's health and medical journalism program is a unique opportunity to become a mini-expert on all the stuff you'll be reporting on. Now, because I have a basic understanding of epidemiology, I'm the person others come to in my newsroom with a statistics or infectious disease question. That makes me both unique in my newsroom and unique as a reporter. 
Also, take advantage of the program's networks. You don't just have a master's in journalism— you have a master's in health and medical journalism which makes you unique. Float all that stuff to the top of your resume. It will set you apart.