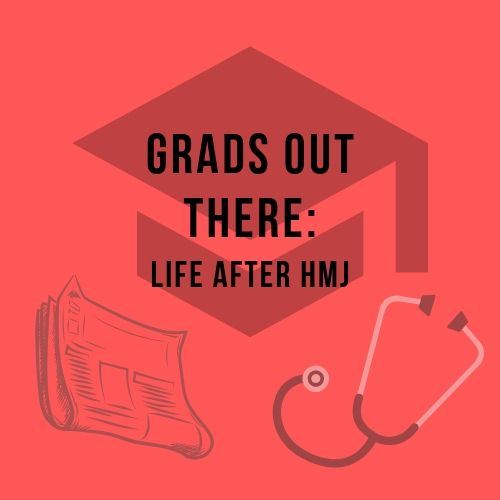 Hyacinth Empinado graduated with a master's in health and medical journalism in the spring of 2015. She is now a multimedia producer with Boston-based STAT News, a media organization that focuses on health, medicine and scientific discovery.
The following is an edited transcript.
What is your day-to-day work at STAT News like? 
I produce multimedia [including] videos, animation and short documentaries. I do videos about patients. I do videos about scientists and their research. I also do explainers, which are videos explaining how a process works. I've done videos about how ebola works, how sickle cell works, stuff like that.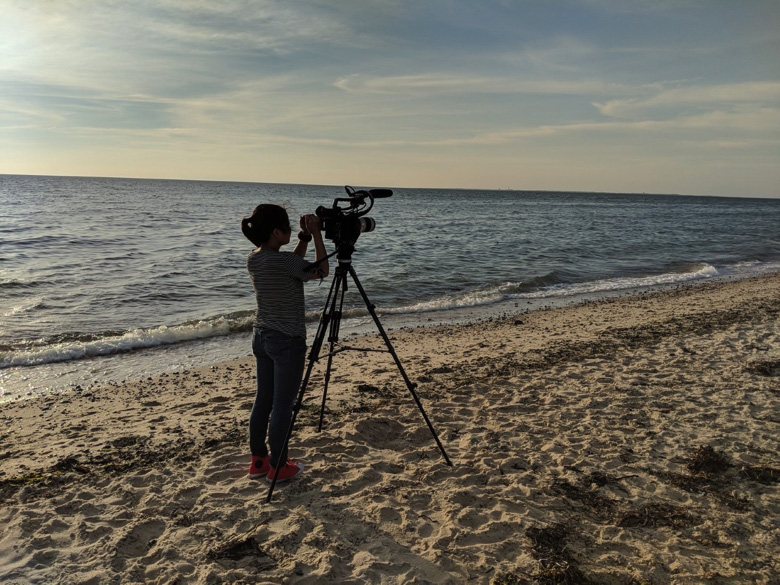 I also produce a weekly podcast called Readout LOUD every Thursday. It's a biotech podcast, so that entails audio mixing. I record with the host, and then I mix, I put music in, all of that jazz. I also do illustrations for the website. It's a hodgepodge of different things.
What should students be thinking about now in terms of multimedia skills?
I came into the program wanting to do anything that had to with video. Especially doing science reporting, I felt that it was essential to learn how to do videos and multimedia, especially animation, because it was a way to convey ideas easier. It was easily digestible.
One summer, I learned how to do after effects, and during the first health and medical journalism class, you're also sent out to the field to do video along with a written story. Those two projects really honed my experience in producing video and doing animation.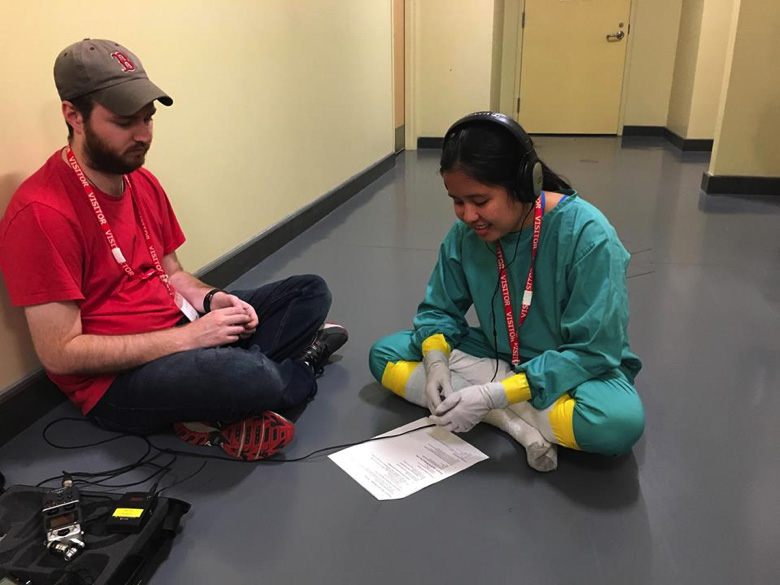 The health and medical journalism program can be whatever you want it to be. It's pretty flexible. You learn journalism—you learn how to report; you learn how to write. But at the same time, you have all these electives that you can take and learn whatever it is you want to learn. 
We learned data journalism, so we learned little bit of coding, a little bit of analyzing databases. I took some science electives to brush up on science. If you're a more self-directed student, you can pretty much explore whatever interests you, and I think that really helps your reporting.
One thing the program emphasizes is learning how to understand and write about scientific research. Is that something you improved upon during the program? Is it something you use in your job now?
Pat Thomas [former chair of the program] really taught me how to pare down what needed to be written. Usually in science, you tend to give the super detailed, super jargony bits of information. But if you're writing for the general public, you really have to give them the basics in a way that they can still understand but is not super dumbed-down. Pat really taught me how to balance that, and I felt that she made my writing way stronger. I came out a stronger reporter after the program.
She was also really great at fostering relationships and was very supportive in giving us all these networks to learn from. When I go to conferences, I still talk to people that I met while I was in grad school. Also, I got this job through a connection that Pat had. One of the best things for me going through this program was being able to have those connections.
Do you have any advice for current health and medical journalism students? 
Look into fellowships for travel—I know the National Association of Science Writers and Association of Health Care Journalists have some—and [go] to conferences. That way you can network. Bring your business cards and just talk to people, especially people that you're interested in their work. Ask them, "How did you get into this? How did you get your job? Are there any resources that can help me learn more?"
I recommend doing tutorials on animation, especially if you're interested in science reporting. It'll help you get a job. Animation or video or coding—those are hot commodities right now. I used UGA's free Lynda subscription, did all the tutorials, and now I'm doing it professionally. So definitely take advantage of that.
Also, don't be afraid to publish your work. You only get better as you go, so just send your work out there, and editors will make your work better. They'll work with you, just get yourself out there. Get all the clips. And have more confidence in yourself.