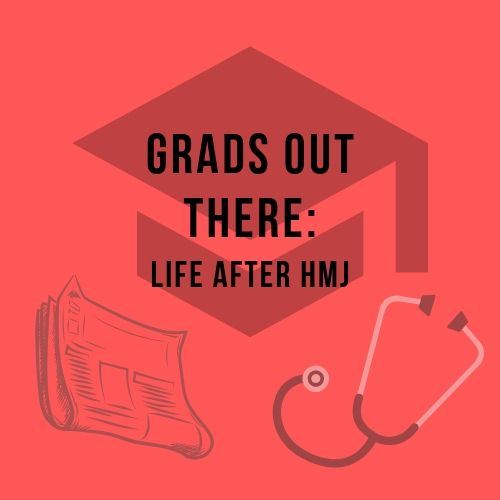 In June, alumna Elizabeth Fite of the Chattanooga Times Free Press broke news about a vote of no confidence in Kevin Spiegel, CEO of Erlanger Health System, the nation's 10th largest hospital, located in Chattanooga, Tenn. In September, he officially stepped down from his post. Fite graduated with a master's in health and medical journalism in the spring of 2017.
The following is an edited transcript.
How did you come to find this story?
I started going to meetings at Erlanger, networking and getting to know people. In the beginning I was just getting a feel for things. But probably six months after I started, Erlanger had disagreements with the University of Tennessee's College of Medicine, which has a residency program. That was the first legal controversy that I got to cover here.
I continuously went to the meetings and a couple of other controversies came up during Kevin Spiegel's tenure. I had been hearing for a while that overcrowding was getting pretty bad in the emergency department. Some bad incidents happened. You hear people around town saying, "We don't agree with the way Kevin Spiegel is running the hospital. You need to investigate this."
How did issues for patient safety arise and contribute to Kevin Spiegel departing?
Erlanger has doubled in size since Kevin Spiegel came. He really turned the hospital around financially. When he got here, it was in the red. So he had this massive campaign of expanding the hospital and growing its size, acquiring other hospitals or hiring more doctors to bring in more patients.
But while the hospital was growing, the infrastructure wasn't. Combine that with the fact that Tennessee hasn't expanded Medicaid, and rural hospitals around the state are closing . All of these factors were bringing more patients to Chattanooga, and clogging up the ER.
What were some of the difficulties in covering the story?
Even though it's a public hospital, tons of information is still privileged. It's confidential. Some stuff around patient safety is not public record. There are certain quality control mechanisms that hospitals have, laws that are in place. But it's really hard to report on it because hospitals can also hide behind those laws.
And it was really frustrating because all these people were like, "Why are you not reporting on Erlanger's issues?" They would suggest it was because the Times Free Press and Erlanger were buddy-buddy, or because Erlanger is the biggest advertiser. People don't understand how hard it is to get information. I knew things weren't good, but I couldn't write about it until somebody would talk on the record, or until I had evidence.
What was the key piece in ultimately being able to cover the story?
Doctors ended up writing a letter to the board chairmen. The board governs the hospital. They said, "Look, this is so bad and management is not addressing it." They did not have confidence in the way things were structured to ensure patient safety quality. It is a big deal for doctors to send a letter like this. This isn't something that happens everyday.
I knew the letter existed but I'd never be able to get it, despite knowing some of the doctors on the committee. They weren't going to give me the letter because they know how important it is to keep patient safety information privileged. The individual that ultimately gave me the letter got it from somebody else. Then I was able to report on it.
Were there any ethical concerns in publishing the letter?
I talked to a lawyer, who said the confidentiality of the letter wouldn't have held up in court. There were no patient names on the letter and no staff members were named. It talked about patient safety and it went into detail about nurse-patient ratios. But there were no distinguishing characteristics that could trace back to a patient.
What have you learned in the field?
The biggest thing is: always go to the public meetings. The only Erlanger board meeting that I ever missed—I still feel like I'm recovering from that. I didn't know they were having this meeting and I had asked one of the public affairs people at the hospital if there was anything important going to happen. She said no. And she might have been honest, she might have really not known. But something really important did happen. I had to spend months trying to back pedal to figure out what happened there, when I could have just been at the public meeting.
When I was a young journalist, I never really understood how beneficial off the record conversations can be. You're always trying to get people to just go on the record so you can quote them and use it in a story, which is still really important. But a lot of people don't want to talk, especially about this kind of stuff, because they're afraid of losing their job. It takes time to build that kind of trust.
Now, when people tell me an issue is happening, I say "I need you to prove that it's happening."
And you know, just trying to remember that you're the reporter. For instance, even though I know a lot of people didn't like Kevin and they complained that his leadership style did not suit the hospital, there's a lot of people that didn't [complain]. Show both sides.
How did UGA's health and medical journalism program help you in your current role?
It exposed us to people in the field, and got us used to interviewing and not being intimidated. The program allows you to go conferences and do assistantships—where you interview academics and other people that know a lot more than you.
It also shows you different aspects of health care. The first year we wrote more about public health and the second year, we did more stuff on medicine. So it let you see both sides. One thing about my current job is that my editors let us make the beat on our own. The program exposed me to the big things in health care so I can tie in things that are happening on a national level to things that are happening here locally.
What is your advice to future health journalists?
Always go to every public meeting you can. Your physical presence shows that you care. Network and meet as many people you can while there. You never know who might know something later or know somebody.
When you're working on something like this, where a lot of the stuff is confidential, you wouldn't normally be able to get your hands on it through records request. You have to work a lot off the record and have a lot of background conversations in order to confirm things and think of other ways into the story.